In 'Question and answer' beantwoord ik een vraag die door jullie gesteld is. Die kan over vanalles gaan. Benieuwd wat de vraag van deze keer is? Klik dan op 'meer lezen'.
Door Chloé van Sweetbeauty
Ik haal eigenlijk inspiratie uit veel dingen. Mensen die ik tegenkom op straat, foto's die ik toevallig zie... Ik hou dan ook van verschillende stijlen. Toch zijn er een paar personen waarvan ik hun stijl echt adoreer. Dat zijn Spencer Hastings en Aria Montgomery uit Pretty Little Liars, Santana Lopez uit Glee...Ik kijk vooral op naar mensen die hun eigen stijl hebben. Abercrombie & Fitch is natuurlijk erg mooi, maar iederéén draagt het tegenwoordig. Daarom is het juist zo leuk als er mensen zijn die hun eigen ding durven doen.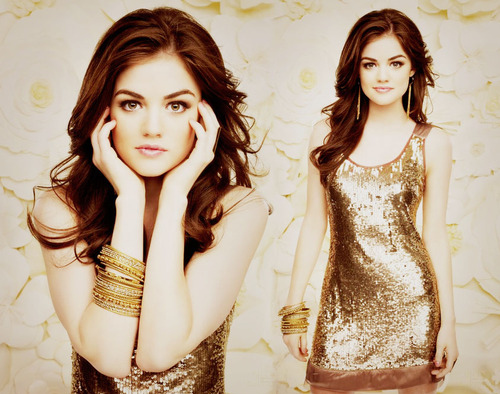 De stijl van Vanessa Hudgens vind ik ook erg leuk. Vanessa is naar mijn mening zo'n meisje dat gewoon met álles staat. Dat is ook zo voor Nina Dobrev (Elena en Katherine uit The Vampire Diaries).

Wie is jullie stijlicoon?
Liefs, Chloé.